Tilers Logan
Searching for an expert tiler in Logan?
Please Note: MasterCraft only offers Tiling as part of a Bathroom Renovation. We no longer do straight tiling jobs. We apologise for any inconvenience.
Mastercraft Tiling & Bathroom Renovations have offered high-quality tiling services for years throughout the Logan community. Our skillful team comprised of fully licensed tilers can take care of all aspects of tiling jobs, from full bathroom tiling to floor tiling, pool surrounds and other wet areas around your home or business. Make MasterCraft your number one choice in tiling across the Logan area.

Get started on your LOGAN tiling job today
Specialist tiling services in Logan
Mastercraft tilers specialise in a huge range of tiling work ensuring our team are up-to-date with the latest tile trends and styles including:
Subway styles
Herringbone
Basket weave
Windmill
Pin wheel
Stretcher bond
Cobblestone
English bond and English cross bond
Mosaic
Our Logan tiling services include, though isn't limited to:
Use of varying tile styles, from mosaic to penny round and hexagon
Professional tile finishing-off with sealants, such as silicone
Joint-filling using colour-matched or contrasting cement-based grout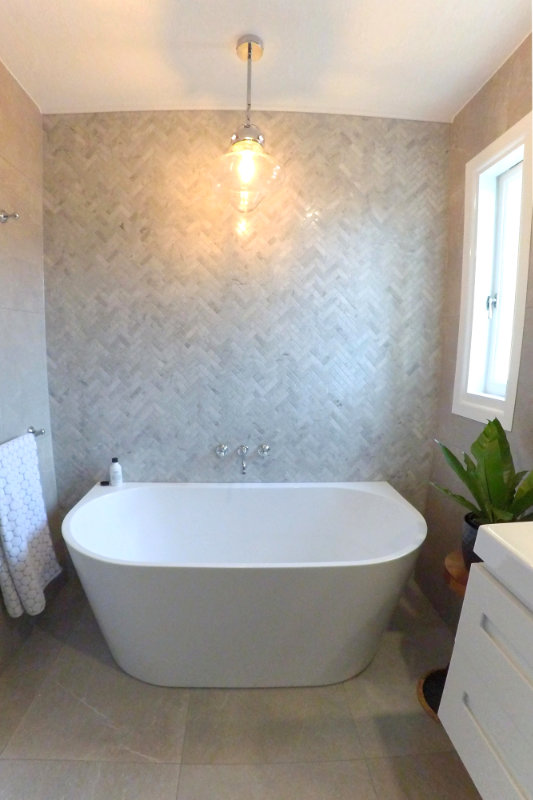 Mastercraft: reliable, punctual tilers Logan
At Mastercraft, we pride ourselves not only on the quality and workmanship implemented as part of our services but the level of respect our tradespeople show to our customers. We're synonymous with reliability and punctuality; from initial contact via phone or booking form to our tiler's arrival on your premises.
We understand that once you've decided to get your tiling job done you don't want to waste time waiting for quotes or tradespeople, which is why we're committed to responding to your enquiries as quickly as possible, an efficiency which holds strong throughout the entire work process.
When you choose Mastercraft tilers, you're opting for a reliable, efficient, professional team. Don't hesitate to get in touch with us today.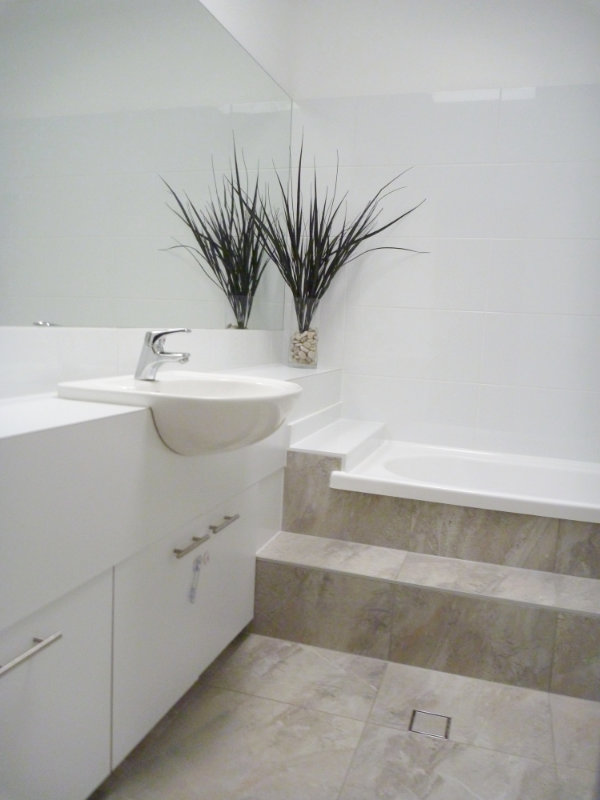 First-class tiler project management
It's a given that the quantity of tradespeople working on a particular project varies depending on its scale and specifications. You can rest assured that our project management skills are top-notch, with task coordination held at a consistently high standard throughout the process.
Choosing the MasterCraft tiler means you're promised an efficiently-handled job, performed by tilers with a high level of industry knowledge and experience. We're confident that our team will deliver a tiling service that not only meets your expectations but eclipses them.
Highly versatile tilers Logan
During our extensive experience in the bathroom renovation & tiling industry, we've grown accustomed to performing a variety of tasks in a range of different settings.
Whatever your particular tiling preferences are we assure you our highly versatile Logan tiler team are capable of meeting your needs.
Your local tilers in Logan
MasterCraft Tiling and Bathroom Renovations service all suburbs throughout the Logan City Council region.
If you're floating the idea of a bathroom makeover or have an upcoming tiling project you would like to get some ideas or a quote for contact MasterCraft on 0423 373 542 or complete our quick online tiling quote request form today.

We can help with your tiling issues in Logan.