Bathroom Renovations Logan
Premium bathroom makeovers for any budget
The experienced team at MasterCraft provides premium quality bathroom renovations across the Logan area. We have a makeover solution for any bathroom or ensuite, with a range of options to suit every budget. MasterCraft is a full service renovation company, we take care of all aspects of the project, from demolition and asbestos testing and removal, to managing and coordinating trades, sourcing products and organising deliveries. Contact our team today for a free quote today.

DIY vs professional bathroom renovation company
Taking on a renovation project yourself can offer savings on your renovation budget but more often than not DIY renovators struggle with the time and organisational requirements needed to coordinate the project. Even a small ensuite reno needs plumbing, electrical, tiling, waterproofing, cabinets, painting and more.
Enlisting a professional bathroom renovation company like MasterCraft provides a stress-free, streamlined reno, carried out by a team of industry experts who know the ins and outs of home improvement.
We've been upgrading bathrooms just like yours for years, we know how to avoid the budget mistakes many DIYers make and our tradies work together seamlessly to provide an exceptional result every time.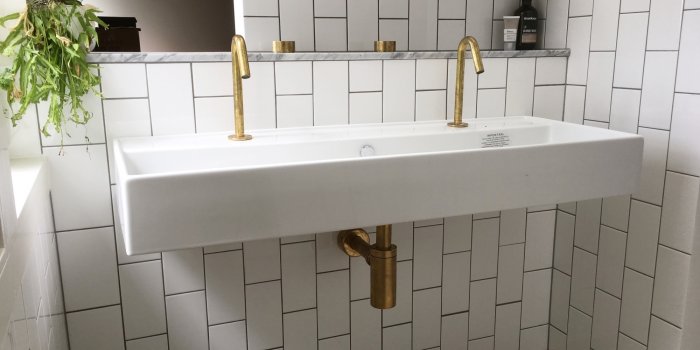 MasterCraft renovation services Logan
We understand that each renovation is unique, every client has a personal style and bathroom design preferences, and every budget is different which is why we offer a range of reno plans which can be customised to suit your specific requirements.

Some of the services included in our bathroom upgrade plans:
Plumbing and electrical
Asbestos testing and safe removal - if required
Demolition and rubbish removal
Dust management
Concrete cutting and concreting
Termite barrier
Carpentry and cabinet making
Fixtures and fittings of your choice
Insulation
Stone benchtops
Plastering and rendering
Waterproofing
Tiling
Glass shower screens
Painting
More information on our renovation options as well as what's included can be found:
Regardless of whether you are a homeowner or an investor, we have the perfect bathroom makeover option for you.

Your local bathroom renovation specialists Logan QLD
MasterCraft provides quality bathroom renovations in all suburbs of Logan. For the very best in bathroom renovations contact the MasterCraft team on 0423 373 542 or complete our online renovation free quote request form today.
We can help with your bathroom renovations issues in Logan.