Narrow Bathroom Designs
Unique narrow bathroom ideas for your home
If your narrow bathroom in Brisbane is in need of some new life, the qualified team at MasterCraft Tiling & Bathroom Renovations can help. Don't let lack of space convince you that your bathroom can't be both beautiful and practical, offering a luxe feel that you'll want for every room in your home. From lighting to storage to vanities and so much more, we can help you create the bathroom of your dreams.
Is a stylish narrow bathroom the next on your bathroom renovation list? Book a bathroom design & renovation planning consultation with MasterCraft now.

Need a versatile narrow Bathroom Design?
Narrow bathroom ideas to suit a range of styles

Just because your space may be narrow this doesn't mean it can't look great and still be practical. When it comes to narrow bathrooms, ensuring the utilisation of space-saving ideas is very important and, at MasterCraft, we know all the tricks and more! We can offer clever and pragmatic solutions to fit in with your style requirements, ensuring that your bathroom fits in with every other room in your home.

We can assist every step of the way in creating your new narrow bathroom, irrelevant of its size. We have a huge variety of tips and tricks to turn any bathroom into a fantastic space, so get in contact today to find out more.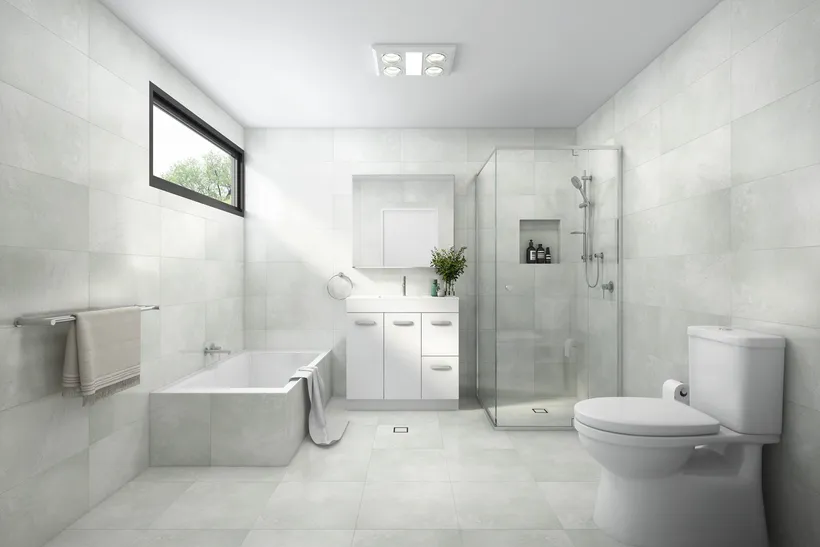 What should you look for when designing a narrow bathroom?
There are a few things to focus on when looking at redesigning your narrow bathroom. These include:
Lighting : Make your space seem bigger than it is with great lighting choices such as flush mounted ceiling lights for the perception of greater space and lighting around your vanity to brighten things up. Don't forget natural light too!
Tiling : Larger format tiling can help make a space seem wider than it actually is.
Showers and baths : An over-shower bath can offer the best of both worlds and place the taps on the longer side of the bath for a more luxurious feel.
Storage : Practical and hidden storage is great for narrow and small areas, ensuring valuable space isn't taken up by large cabinets or floorspace isn't being used.
Mirrors : Mirrors can broaden a room - exactly what you are looking for in a narrow space! - so look at expanding out any mirrors you may have.
This is just the beginning - we have so many great ideas when it comes to narrow bathroom design, so give us a call today on 0423 373 542 to find out more.
Narrow bathroom design guide
The MasterCraft team are experts at narrow bathroom design, with years of hands-on experience allowing our team to offer specialist advice that is suited to your exact needs. We even offer a bathroom design guide to help you with ideas, as well as range of previous projects we have completed for some further guidance.
We have options to suit almost any budget, so your narrow bathroom will become one of the best rooms in your home!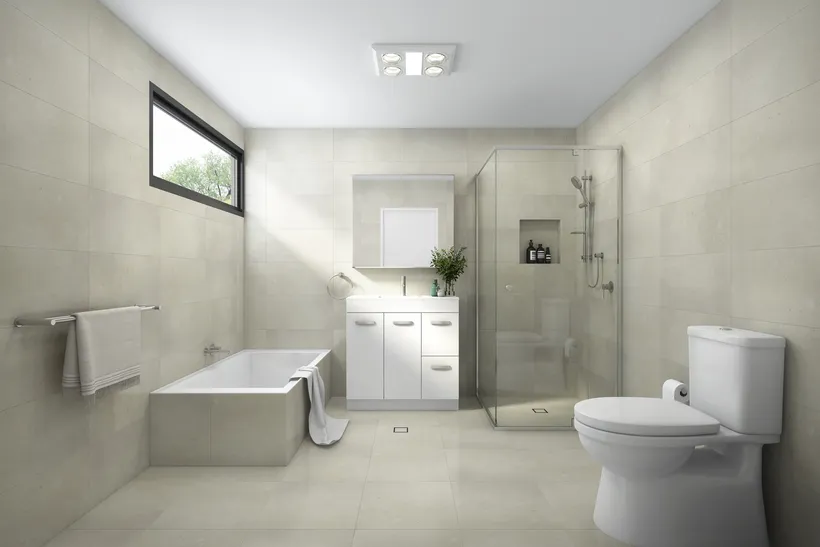 Why choose us to assist with your narrow bathroom design?
We are a qualified team of knowledgeable tradespeople.
We love assisting our clients in every project they want to complete, no matter the size.
We pride ourselves on our consistent work, our trustworthy service and our prompt, professional approach to all projects.
We listen to our clients, respect their wishes, and want to ensure their bathroom renovation is exactly what they were after, ensuring every step of the renovation process is a positive one.
We ensure our work exceeds industry standards and clients expectations - two of our main goals for every job we complete.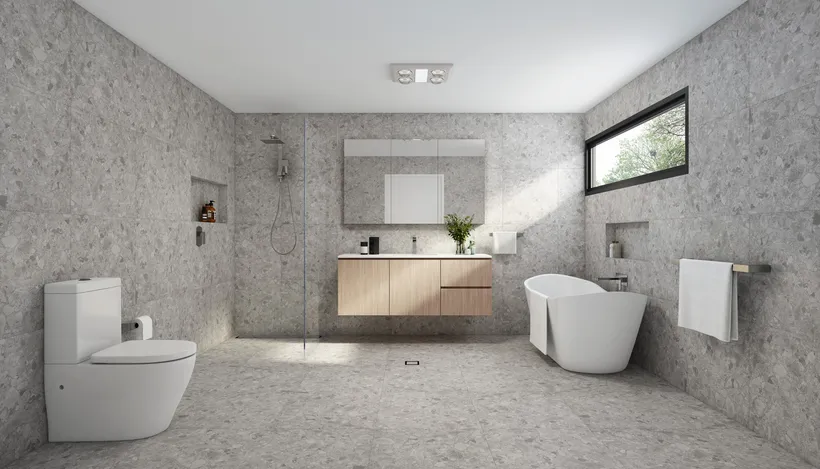 Your local narrow bathroom design experts
If you are in need of help with a custom narrow bathroom design, or would like to speak to a bathroom renovation specialist about your ideas, contact MasterCraft Tiling & Bathroom Renovations on 0423 373 542 or complete the narrow bathroom renovation enquiry form and we can assist you today.